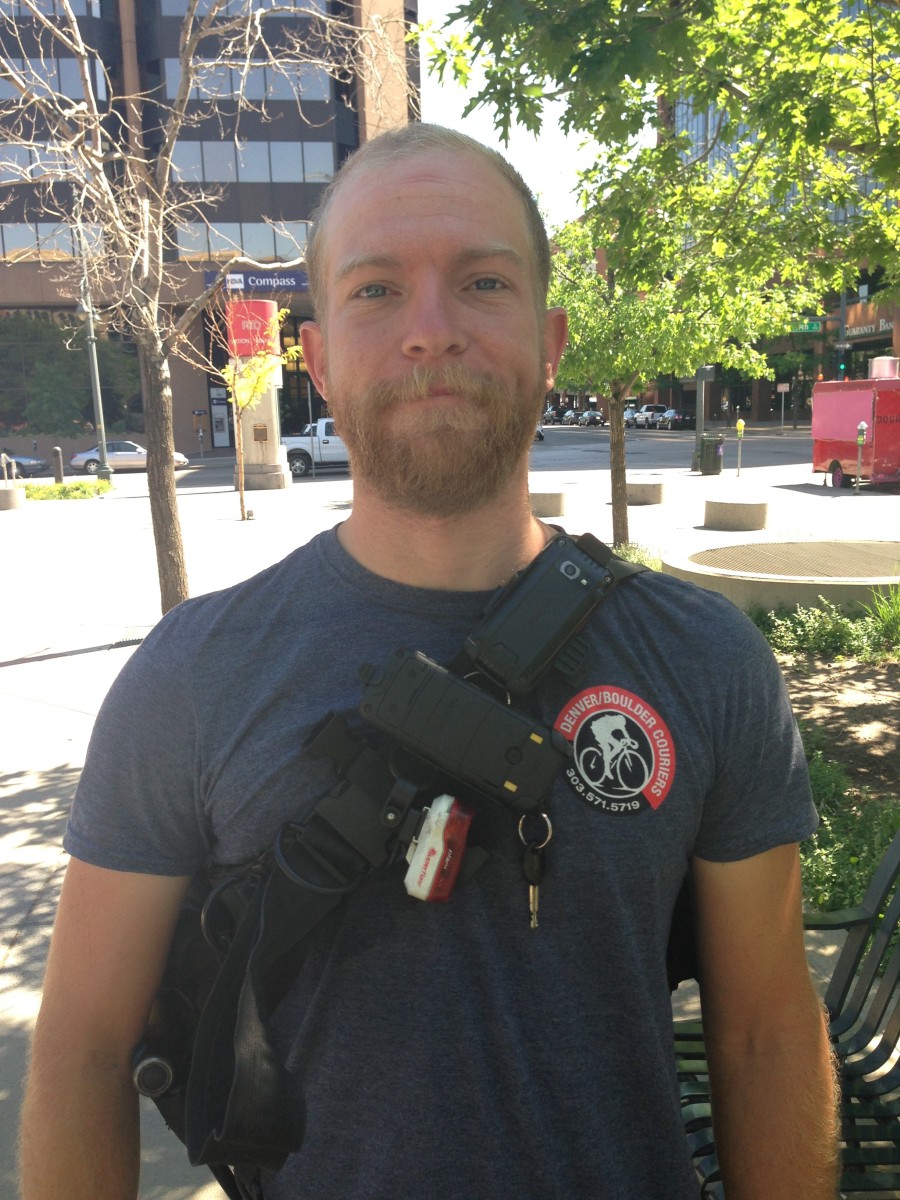 When asked about working for DBCouriers, bike courier Rob Engelberth said:
"I love this job. The grit, the hard work, the pain, the weather, the people– all of it. The good days where you can make everything flow make the bad days absolutely worth it. And surprising a customer with speed or a smile is the cherry on top."
Rob has taken this passion for his work to the next level.  Denver Boulder Couriers are proud to announce that this summer Rob is doing big things! In August he will be headed to Lausanne, Switzerland for the 2013 World Bike Messenger Championships, a competition to determine the world's fastest bike courier. For practice, Rob will be competing in the 2013 National Bike Messenger Championships in Seattle, WA this July.
Rob has been with DBCouriers since early 2011. At the 2011 National Bike Messenger Championships in Austin, TX, he almost cracked the top 10– this was despite having to change a rear inner tube after flatting and having a minor crash while dismounting at a checkpoint. In 2012 he placed 8th. Rob has also placed top 3 in various local courier events.
Besides being an amazing courier and avid racer, this month Rob officially became a registered Colorado notary. Talk about a triple threat.
Go, Rob, go!