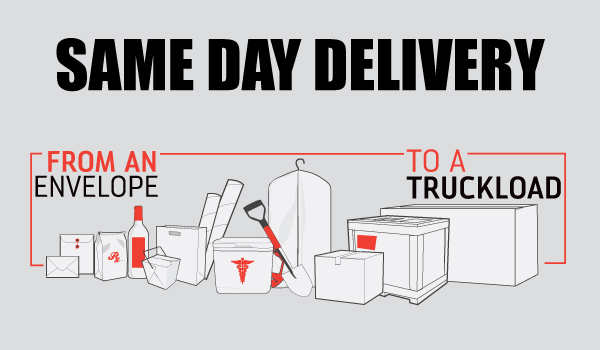 It's not recent news that local stores have taken a hit from online retailers such as Amazon and eBay. Now internet retailers are making yet another move that could potentially damage local businesses. Walmart, Amazon, and eBay have been testing same-day delivery options in select markets, signaling that a new trend is right around the corner.
While these services haven't gone wide scale yet, it's safe to assume that same-day delivery options won't be going away any time soon. Same day delivery will eliminate many of the things consumers dislike the most, such as traffic, finding time to run errands before/after work, waiting in line, and parking. Besides a wide selection and lower prices, online retailers will have yet another advantage. Why wait for Internet retailers to take a hold of the same day delivery market?
Denver Boulder Couriers helps local businesses implement same day delivery options and the time to do it is now! Imagine ordering a new shirt from your favorite local clothing store in the morning and having it wait for you on your doorstep, or brought to you at work, just in time for your dinner party that night. Why would they ever shop anywhere else?
What types of businesses would you like to see offering same day delivery?