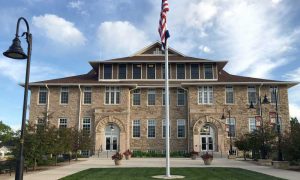 Denver Boulder Couriers is Windsor's best same-day courier and delivery service. We have 30 years' experience getting important deliveries to their destinations on time. Our professional couriers are fully trained and reliable. Denver Boulder Couriers has a variety of vehicles, from cars to box trucks, allowing us to move anything from an envelope to pallets full of cargo.
Denver Boulder Couriers vast experience gives us the edge to find the fastest possible route to deliver your documents, packages and boxes. Whatever the size or shape, we can take care of your important rush or same-day delivery needs from Windsor all the way to Castle Rock.
Denver Boulder Couriers also specializes in legal messenger/ process service. We deliver to the Larimer County Courthouse, Weld County Courthouse, to the Windsor Municipal Court or even to the State and Federal Court in Denver. When your urgent documents need transport, our professional, courteous and reliable legal courier services are ready for you.
Beyond Windsor, Denver Boulder Couriers does same-day delivery and rush delivery along the entire Front Range including Denver, Boulder, Highlands Ranch and Castle Rock. Get a cost estimate on our Quick Quote page or call us today at (303) 571-5719

Extreme RUSH to overnight.
All sizes – envelopes to a truck load.
Fully bonded and insured.
Monthly itemized billing.

Uniformed, professional staff.
Locally owned since 1987
Environmentally sound
RUSH Truck & Car service.
Tell us what, where, and when you want something moved and we'll figure out the most cost-effective method to get it there.